Must have menus
Check out some chef's recommendations and the most favorites dishes that our guests love!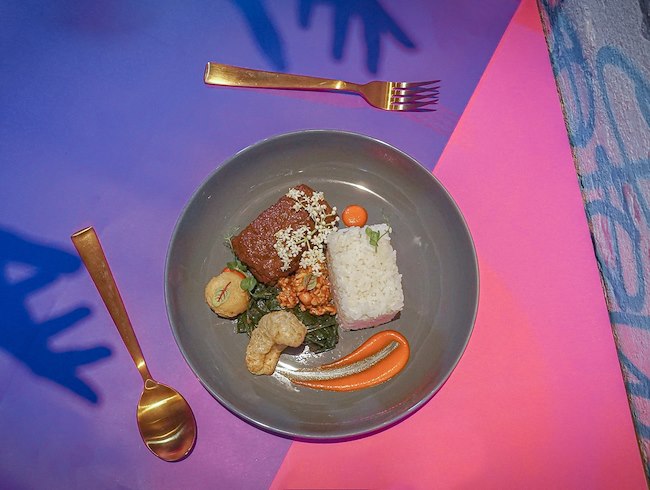 Backstage Nasi Campur
Nasi Campur or mixed rice is an Indonesian staple meal with a scoop of rice, accompanied by number of dishes; spicy wagyu beef rendang, perkedel lobster, cassava leaves, fried sweet tempeh, beef crackers and sambal ijo.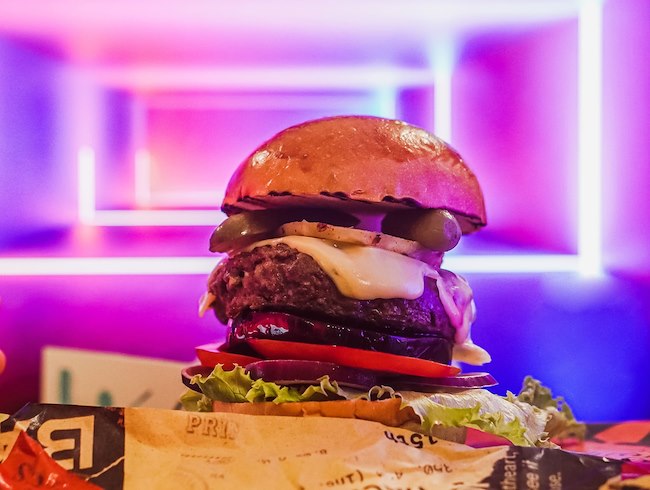 Center Stage Burger
A must-try menu item consist of Wagyu beef patty, tomato, lettuce, caramelized onions, beetroot, grilled pineapple, Emmental cheese, zaatar, fried egg and pickles.
Marriott Bonvoy
Ean points and get Marriott Bonvoy discount of 15% off on all drinks & foods. Find our Marriott Bonvoy activation point at Backstage Food Theater and claim your special treat.